This is the original cleansing oil. At least, it's the first cleansing oil I and my fellow American product addicts had ever heard of. I first heard about it on a fashion Usenet group, back in the dawn of the Internet. We were savages, sitting around chanting strange tribal chants ("mac ... mac ... bob ... bee ... brown") and then this monolith arrived out of nowhere. It was a huge bottle of olive oil. And we were all--"You mean you put it on dry skin, add a little water to emulsify, massage a bit, then rinse it off--and it RINSES CLEAN???!!! But it's OIL." And then we all fainted dead away.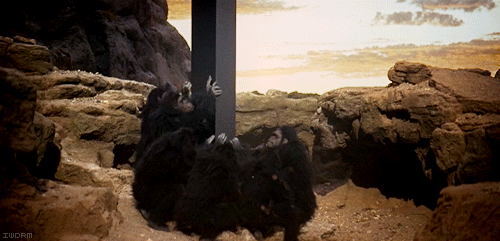 The alt.fashion Usenet group, circa 2001
Flash forward to the present. DHC Deep Cleansing Oil is incredibly popular. There are over 4,000 reviews on the DHC website, and over 1,000 on MakeupAlley.
What do I have to add to the discussion? Not much. Remember, my goal is simply to use up samples. And DHC hands out a boatload--they even stick them to the pages of their catalog. (Remember catalogs?)
So anyway, I like cleansing oils. I like that they rinse off—sometimes it takes a little persuasion, but it happens—and you don't have the endless series of icky greasy tissues to deal with.
You can smile as much as you want; there is still grease all over the place




But I've tried several cleansing oils at this point. My favorite is actually a different DHC product:
DHC Mild Touch
. For some reason, it doesn't have nearly the level of popularity that the original, (spoiler alert: much heavier and smellier) oil has.
I'm currently using SKII. It's a bit heavy, but it doesn't smell. Would I repurchase? Probably not. It's pretty expensive for what it is.
My least favorite cleansing oil is Josie Argan's, which is
incredibly
heavy and hard to spread.
So anyway, this DHC stuff ... was OK. It did emulsify--begrudgingly--when I added a little water. But it smelled. What was that
smell
?
Oh. Lavender.
You know, I like the smell of lavender. Within reason. And in the right place. Laundry, yes. Ice cream, no. And, as it turns out, face wash, no.
Verdict: No.
Although I will keep those tiny sample packets for travel. Because you haven't really lived until your deluxe-sample-size-at-Sephora-Josie Argan cleansing oil leaks all over your washbag.